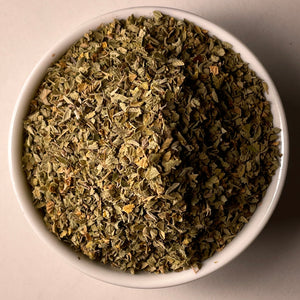 Spice World
Oregano Mexican
Regular price
$2.75
per
50
g
Origin: Relative of lemon verbena. Native to Mexico, it also grows in Central and South America and is sometimes referred to as Puerto Rican oregano.
Flavour: Although this herb shares the basic pungent flavor of Mediterranean oregano, it also has notes of citrus and mild liquorice.
Uses: Pairs well with chile peppers, cumin, and paprika. Add it to Latin American dishes, Tex-Mex chili, and salsa.
---
More from this collection