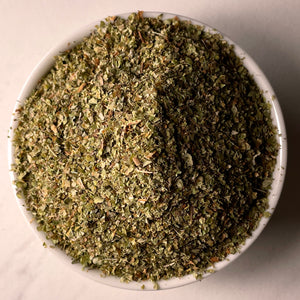 Spice World
Marjoram Rubbed
Regular price
$9.75
per
30
g
Origin: Native to the Mediterranean, member of the mint family and cousin to oregano.
Flavour: Sharp, clean and warm, similar in flavour as oregano but more delicate.
Uses: Good with fatty meats as well as poultry stuffing. Used in many of the same ways as oregano. Pairs well with other Mediterranean herbs.
---
More from this collection